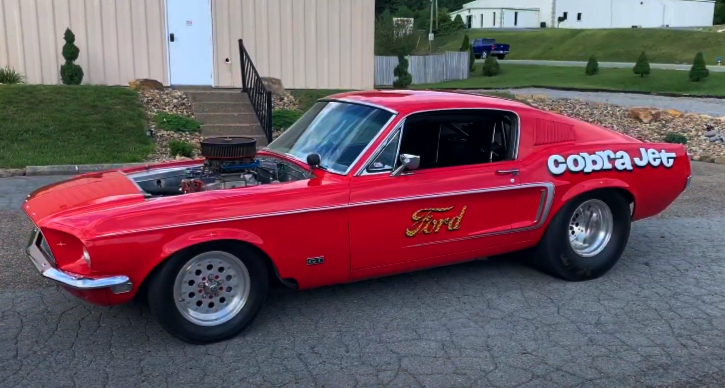 Started life as S-code 1968 Ford Mustang GT, this Fastback has been transformed into a Cobra Jet drag car that looks and sounds awesome. I know many people would rather keep the GT S-code car original, but someone wanted to build a tube chassis drag car and we may as well appreciate his time and efforts.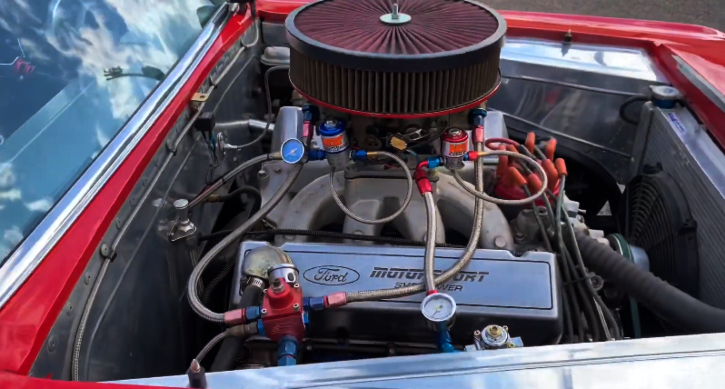 The 1968 Mustang Fastback is all steel, (besides half of the hood), the Red paint really makes it pop and the Nostalgia decals are a very nice touch. The interior is all business and the powerplant is Ford Motorsport SVO crate engine with Cobra Jet aluminum heads and rowdy sound.
Watch the American Mustangs' video to see and hear more of this Cobra Jet drag car!
---
You May Also Like the Home Made Ford Mustang 427 Race Car Video
---
---

---