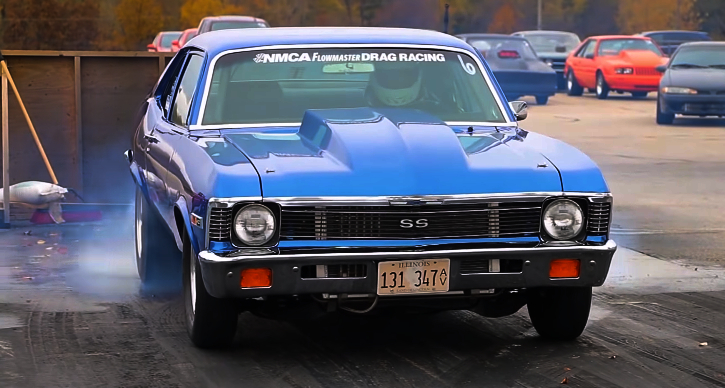 Byron Dragway also known as the playground of power has always been a home of awesome cars and although this video of Warren Ball's 1971 Chevy Nova was filmed several years ago, it is worth watching. That bowtie looks, sounds and runds great.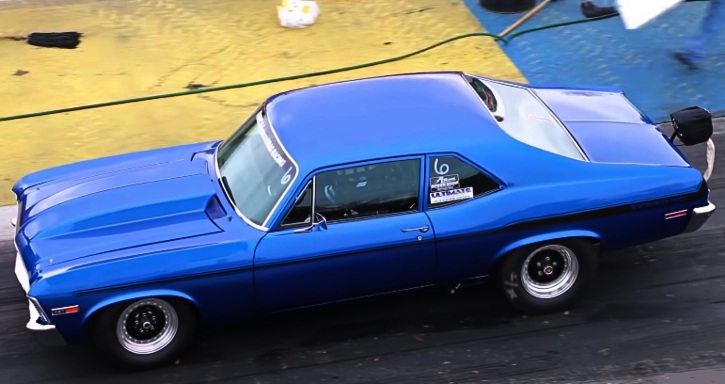 The 1971 Chevy Nova packs a 565 Big Block paired with Turbo 400 and rides on stock suspension with Caltrex. The engine is built to be sprayed, but Warren does some nice hits without using the bottle. His best time of that day was 9.28 at 142mph. Not bad for a 3,600lb street car, right?
Check out VictoryRedColorado's video to see the Big Block '71 Nova drag racing!
---
You May Also Like Dave's 8-Second Chevy Camaro Street Car Video
---
---

---