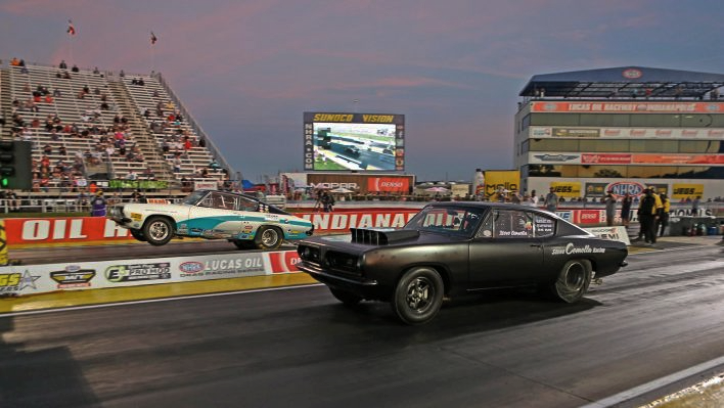 After being the Dodge HEMI Challenge champion for years, Steve Comella was defeated by Stephen Yantus III. The final round was an epic race between the two Super Stock 1968 Plymouth Barracudas where Yantus got off the starting line first and ran the 1/4 mile in 8.4 seconds at 158mph. Thankful to many people and super excited the new Dodge HEMI Challenge champion was barely holding his tears. Besides the crown, Steve Yantus took home $15,000 and huge cylinder head trophy.
Check out the NHRA video to see the 1968 Plymouth Barracuda battle for the crown!
---
Did You See the 1968 Plymouth Barracuda Swamp Critter Video?
---
---

---