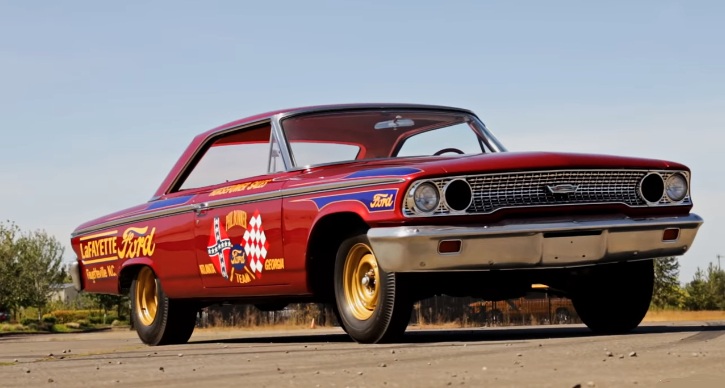 Normally when you see a 1963 Ford Galaxie you don't think of it as a lightweight car, but this beast was built wih fiberglass and aluminum components to take over the drag strip. Of course, to compete against the fire breathing GM and Chrysler factory race cars, the 1963 Galaxie needed not just less weight, but also more power.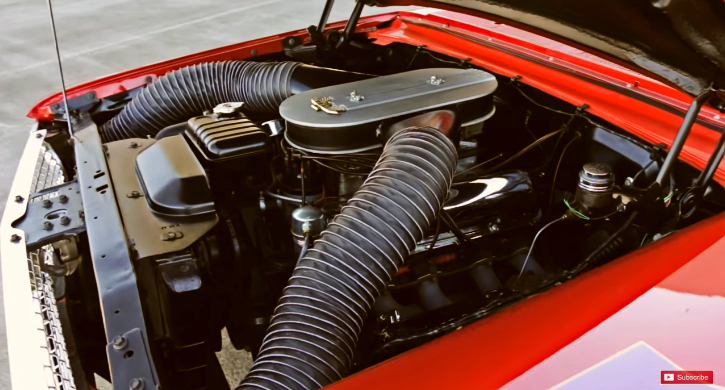 Ford punched their best 409 V8 engine to 427 cubic inches and created a powerplant that became legendary. Advertised at 425hp, but actually producing over 500 horsepower sent through 4-speed trans and 9-inch rear with 4.11 gears, the 1963 Ford Galaxie was running low 12's on the 1/4 mile.
Play the video to learn the story of Phil Bonner's Ford Galaxie 427 told by Kevin Oeste!
---
You May Also Like the Home Made Ford Mustang 427 Race Car Video
---
---

---