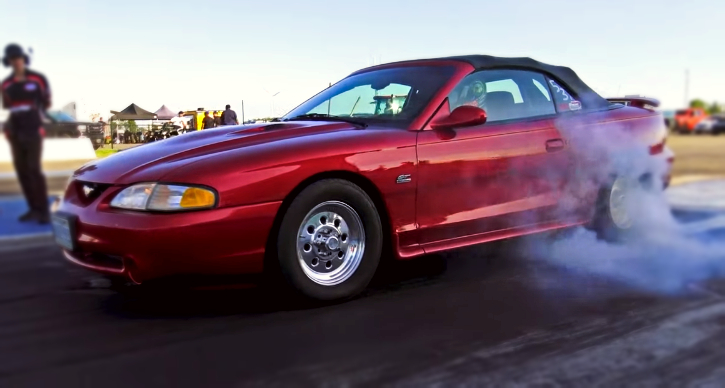 Sure, this isn't everyone's favorite Ford Mustang body design, but you don't get to see those at drag racing events very often and when I saw it's a full leather interior convertible daily driver running 8's, I just had to share it with you all.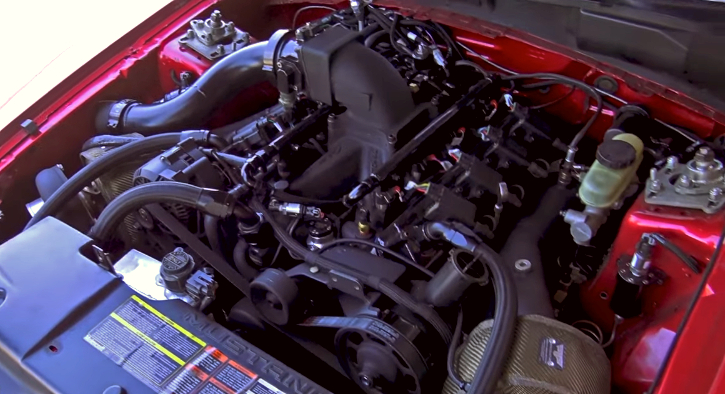 The Convertible Mustang GT sports a 331 Ford V8 engine boosted with a pair of 66/77 turbochargers and makes north of 1,000 horsepower. On top of that, the Mustang still has all the comfort features for the guy to ride with his kids. Hell of a street car, isn't it?
Check out the ProTreeVideo to see this 8-second Convertible Mustang in action!
---
You May Also Like Dave's Tire Shredding Ford Torino Cobra Video 
---
---

---