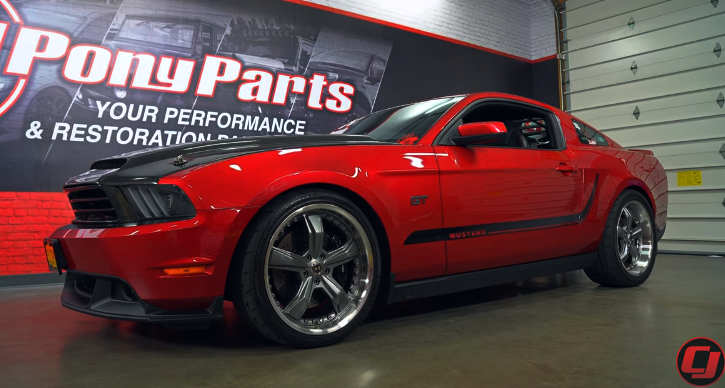 Purchased brand new from the dealership, then being a daily driver for 100,000 miles, the 2010 Ford Mustang GT Premium enters a new chapter in its life. Right now everythng but the sheet metal and 5-speed trans is customized and the Mustang goes by the name Red Shark.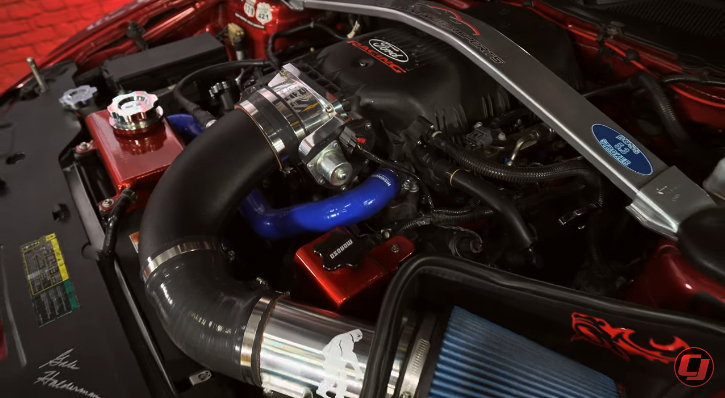 I like how the owner didn't do a Coyote swap like most guys would, but went for a 5.3 Ford Performance stroker that makes north of 400 horsepower to the wheels. He basically proved that older generation Mustang owners can keep their cars competitive despite all the changes happening in the automotive world.
Check out CJ Pony Parts' video to learn all about this custom 2010 Ford Mustang GT!
---
You May Also Like Steve's Customized 2017 Ford Mustang GT Video
---