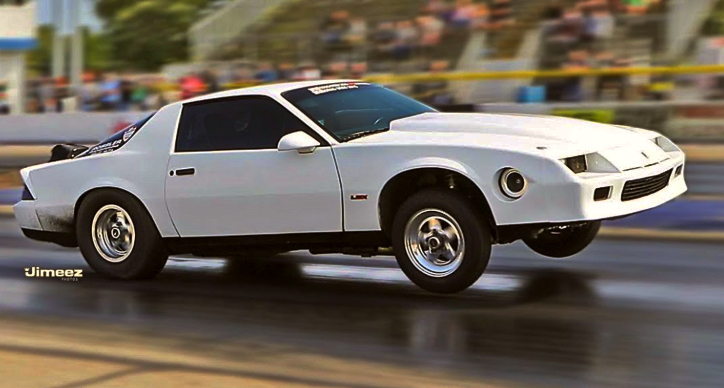 You would never expect this 1986 Chevrolet Camaro to be so quick until you get to see it going down the 1/4 mile. Scott Klepinger's 3rd generation Camaro weighs 3640lb with him in it, and sports a RHS block 427 cube V8 engine boosted with a single 98mm Precision turbocharger.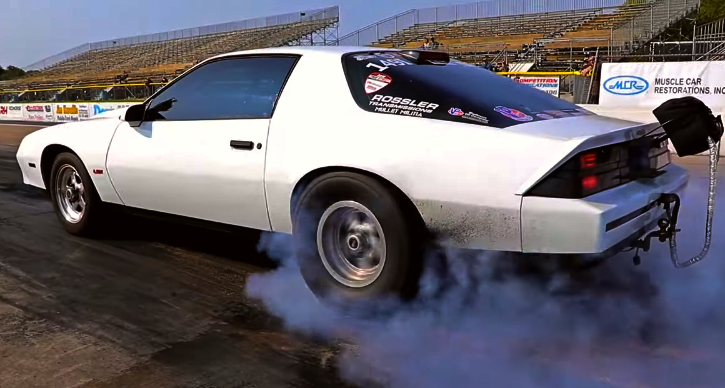 The power is controlled by Rossler 4L80E tranny and 3.25 geared Trick Chassis Outlaw Fab 9 rear end. Running low 8's during Byron Dragway's Drag Weekend 500 and high 7's at the Real Street class at Muncie Dragway, this Gen 3 Camaro is one awesome street car.
Check out my man James Hrovat's video from Byron to see the Camaro in action!
---
You May Also Like Dave's 8-Second Gen 2 Camaro Street Car Video 
---