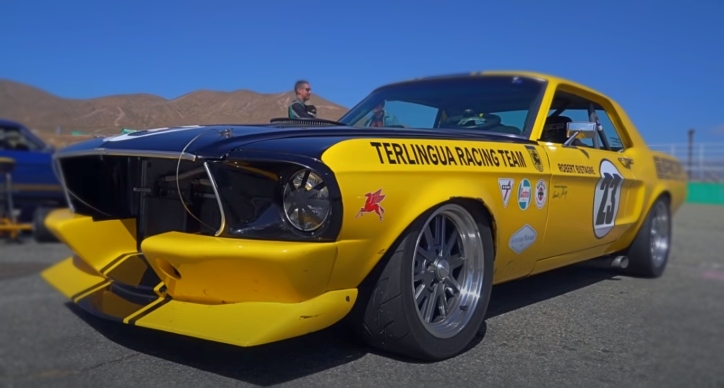 Some young dude crashed it and instead of going to scrap, the 1968 Ford Mustang has been transformed into a full on race car. I know some of you will say: Wait a minute, that looks like a '67 Coupe. Yes it does, because it is a Terlingua Mustang replica.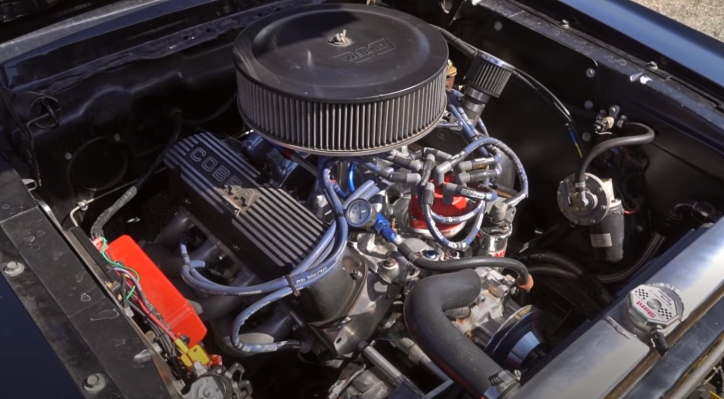 The Mustang packs a Ford 351 Windsor stroked to 426 making way over 400whp, which is plenty for a 3,000lb car. The power is then transferred through a Jerico 4-speed with Hurst shifter. It has a fully caged interior with Sparco seats and brutal sound as the mufflers are removed.
Watch the AutotopiaLA video to see this 1968 Mustang at Willow Springs Raceway!
---
You May Also Like the Home Made Ford Mustang 427 Race Car Video
---