The classic Impalas are some of the most beautiful American cars regardless of the year, and this Triple Red '59 Chevy Impala Convertible is as fine as it gets. When it comes to looks, these cars don't need anything else but a nice chrome, paint and wheels.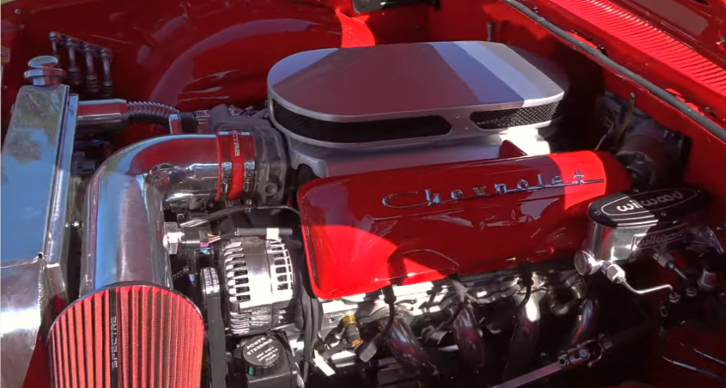 When you look under the hood, you see LS engine detailed like old school big block, which is a very nice touch for this '59 Chevy Impala build. Steve Holcomb and his crew have done a tremendous job on the interior, this hot rod really pops when the convertible top is down.
Check out my man Scottie's video for all details on this Triple Red '59 Chevy Impala.
---
You May Also Like the Five Big Block Chevy V8 Monsters Video
---