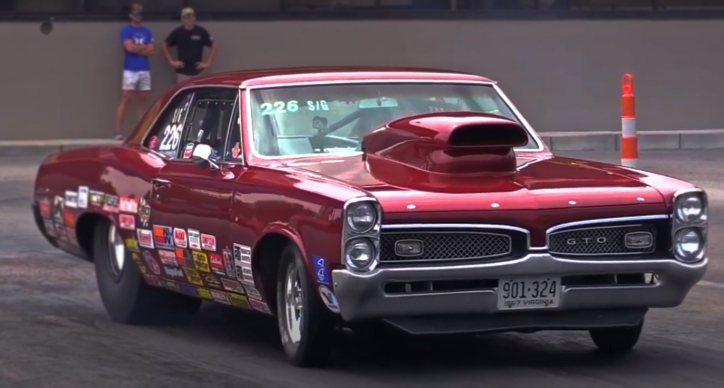 It is time for another awesome drag racing video from the National Trail Raceway near Ohio. This time the car is a bold 1967 Pontiac GTO running in the Super Gas class during the Lucas Oil Drag Racing series. The Super Gas vehicles are either primarily full-bodied or street roadsters that run on a 9.90 index. According to the NHRA rules all kind of engine and chassis mods are allowed, but without using exotic fuels.
Watch the RPM Army video to see this 1967 Pontiac GTO doing few 1/4 mile hits.
---
Did You See the 5 Monstrous Big Block Chevy Muscle Cars Video?
---