We have seen tons of Eleanor style builds and I agree that most of them look the same, but this 1968 Ford Mustang built by Customs by Lopez definitely stands out. The guy who owns it is only 24-year old and obviously doesn't get all the info right. However, I'm sure with the years Ricky will learn all about hot rods as he seems to be very passionate.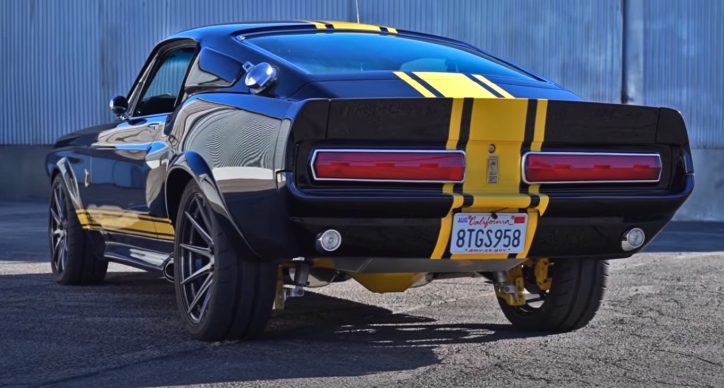 When it comes to appearance, this 1968 Ford Mustang restomod catches the eyeballs with the aggressive Black and Yellow paint scheme and custom BC Forged wheels, but that's just the tip of the iceberg. The fully custom interior was also done at the shop. Everything from the upholstery to the ProCar seats and Classic instruments gauges looks great.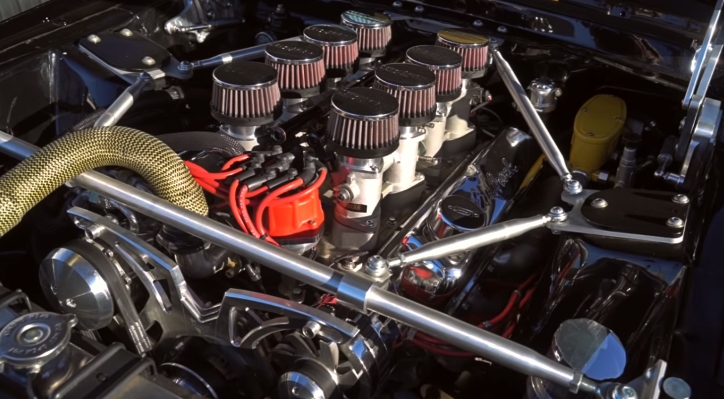 My favorite part about this 1968 Ford Mustang build is under the hood. Opposite of most restomodded Mustangs where you'll see Coyote or LS engines, this beast sports a well dressed with performance goodies 427 Windsor Stroker with an eight stack producing 550 horsepower. And when the cutouts are open, the sound coming from the side pipes is incredible.
Check out the AutotopiaLA's video to see all about this killer '68 Mustang restomod.
---
Did You See the 600hp 347 Stroker Ford Mustang Restomod Video?
---