I always wanted a Big Block B-body Mopar from the late 60's, but that's just me. This dude purchased a 1968 Plymouth Road Runner powered by a 440 V8 mill at the age of 20. How cool is that? Most guys his age don't even know what that is.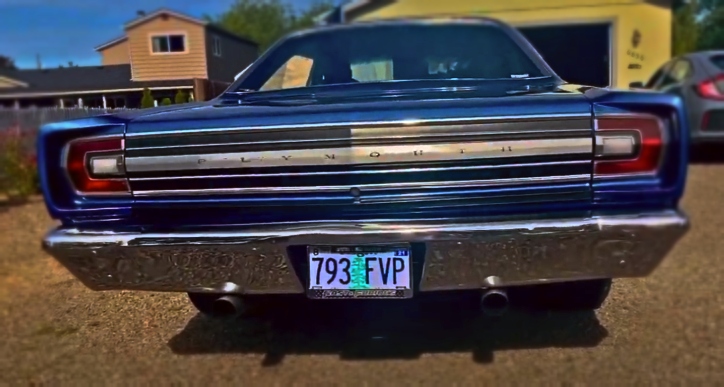 I bought this 1968 Plymouth Road Runner one year ago because this is my dream car. I turned 21 in August of 2020 and I'll have it for the rest of my life.
He has changed the hood and the wheels, but the muscle cars still looks great. As you're about to hear, the Mopar Big Block 440 V8 engine sound is also amazing as it has 3-inch exhaust system with Flowmaster Super 44 series mufflers.
Check out the video to see and hear more of this stunning 1968 Road Runner 440.
---
You May Also Like Rick's Plymouth Duster 512 Big Block Video
---