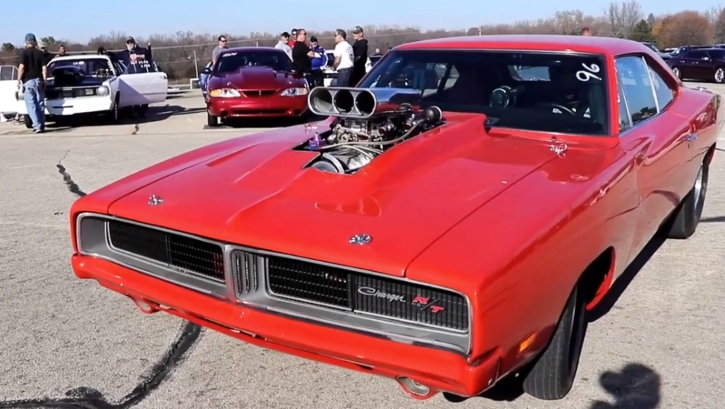 Started as real 1969 Dodge Charger R/T powered by 440 Big Block V8 engine, this B-body Mopar has been transformed into a bold pro street machine. The paint, the big meats at the rear, and the stance are creating a very aggressive appearance. My man James Hrovat caught this 1969 Dodge Charger R/T doing couple of hits at Byron Dragway just before the winter started. Sadly, the guy blew the 440 engine at the second pass, and while James usually won't to show someone's bad day at the track, this pro street Mopar was way to cool not to post it.
I hope you'll enjoy the video and wish something like that won't happen to anyone of you.
---
Did You See the Story of Fabio's Brazilian Dodge Charger R/T Build?
---