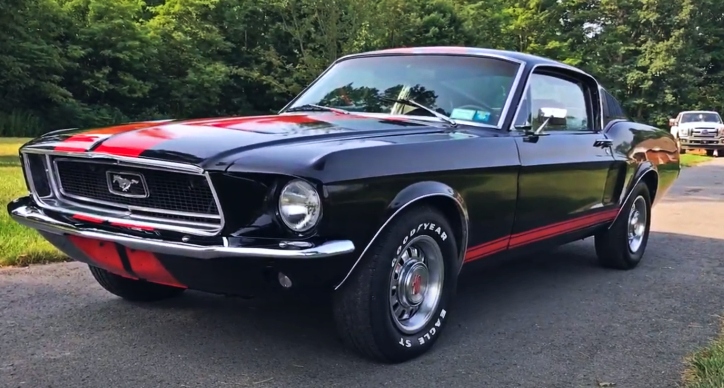 When we talk about classic Mustangs, this 1968 Fastback is just perfect in my opinion. Not a show stopper, but a great quality driver car which you can enjoy on the road. The Raven Black paint accented with Red stripes looks gorgeous, the interior matches it, and the engine/transmission combo is my favorite too. It's a real S-code 1968 Ford Mustang, so under the hood is the high performance 390 FE powerplant paired with a 4-speed.
Play the American Mustangs video to see this 1968 Mustang Fastback all the way around.
---
Did You See Bill Kramer's 1967 Ford Mustang GT 390 Build Video?
---