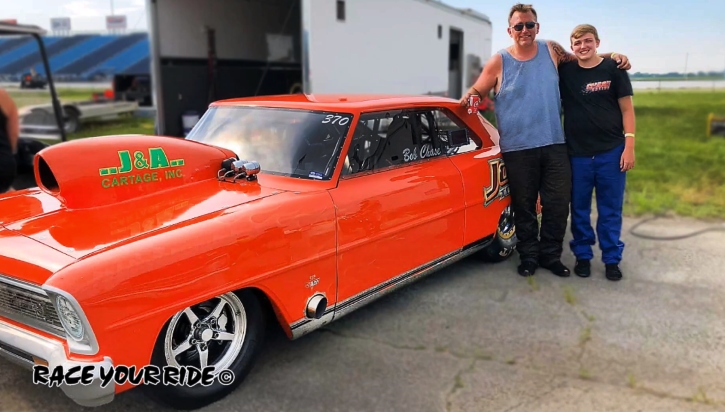 Considering the experienced drag racer Bob Chase is Bobby's dad, it's no surprise that the 15-year old man is already testing his driver's skills at the track with his 1969 Chevy Camaro. The car is a well executed Z/28 tribute powered by a 350 cubic inch V8 engine, which is more than enough for Bobby to start with. It's really nice to see how Father takes his Son for a pass in his '67 Camaro few years ago, then shows him the procedures at Byron Dragway and finally they swap seats, so young Bobby can make his first pass.
Check out my man James Hrovat's video to see Father & Son drag racing their Camaros.
---
Did You See the Story of Roland Besselink's Chevy Camaro Restoration?
---