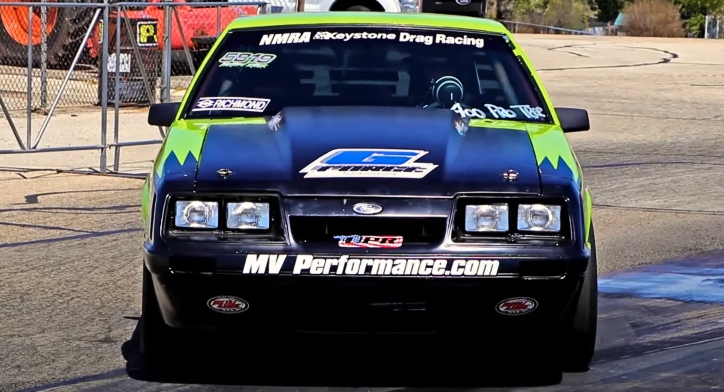 Whether you're a fan of Fox Bodies or not, if you're a Ford person you'll definitely be impressed by this wild naturally aspirated 4.6 Liter 2-Valve 1986 Mustang. Mark Anderson (owner) remembers coming to Byron Dragway with his Father back in the day when the track was owned by Ron Leek, who would purchase Lightning Performance trucks from Mark's Dad and then get him modify them at his Anderson Ford Motorsports facility. 15 Years later Mark returns to the Playground of Power to make the crowd go wild launching with wheelies and running low 10's with his 1986 Ford Mustang.
Check out my man James Hrovat's video to see this all motor 2-Valve Ford Mustang drag racing.
---
Did You See Roger's 347 Stroker Fox Body Mustang Drag Racing Video?
---