Today we have something very exciting for those of you who are into modern Coyote Mustangs. With out a doubt these are two of the hottest and the fastest Ford Mustang you will ever come across. They look super clean, run like rockets and are true street cars.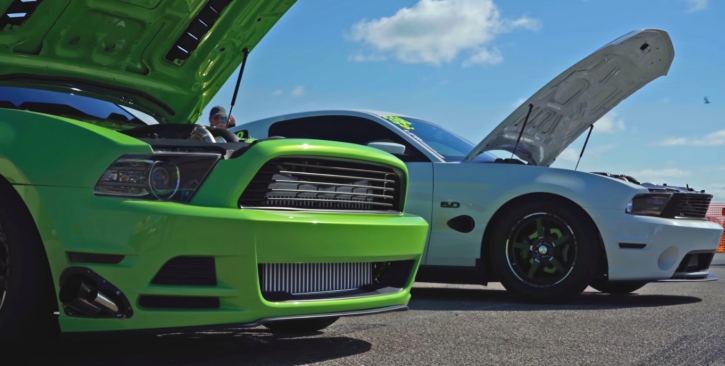 First you're going to see Brett Lasala's twin turbo "Snot Rocket" pushing 2,000 horsepower to the wheels, and then you'll meet Jim Braun's "Great White" S197 Ford Mustang also fitted with twin turbocharged Coyote and kicking in 1,700whp.
Turn up the volume, hit the Play button and enjoy the "That Racing Channel" video.