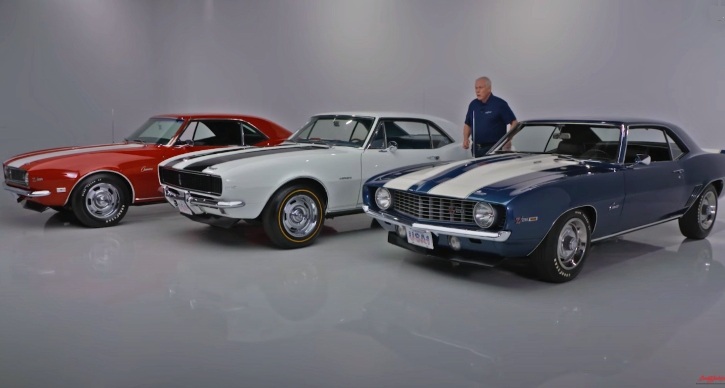 If you're a fan of first generation Camaros, you certainly love the Z/28 models and today we have a fabulous trio part of the Bryan Frank's collection, which will be auctioned at Barrett Jackson in Las Vegas, June 17-19. Lined up in the patriotic red, white and blue colors, these are amazing pieces of American automotive history. All 3 Chevys' are so spectacular, that I'm having hard time to decide, which one I like the most.
Play the video to learn more on the Z/28 Camaros and let me know which one is your favorite.
---
Did You See Our 5 Monstrous Big Block Chevy V8 Muscle Cars Video?
---