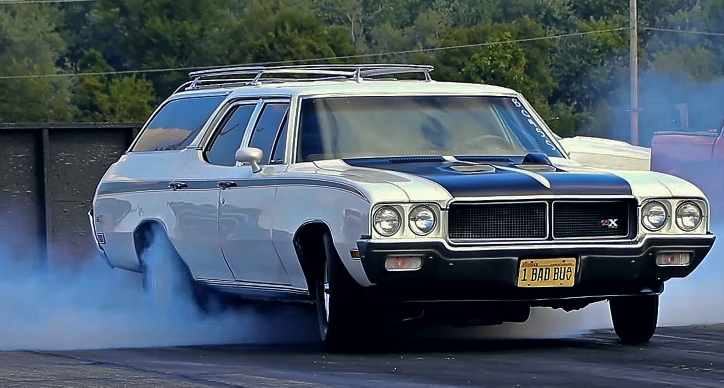 Looking at this cool 1972 Buick Grocery Getter most people will say: "Wait a minute, they never made a GSX version" and that's correct. This is a very nice conversion done many years ago in Texas by a gearhead who had an Apollo White 1970 Buick GSX and built this wagon to match it so he can tow his real GSX to the Buick Nationals in Bowling Green Kentucky.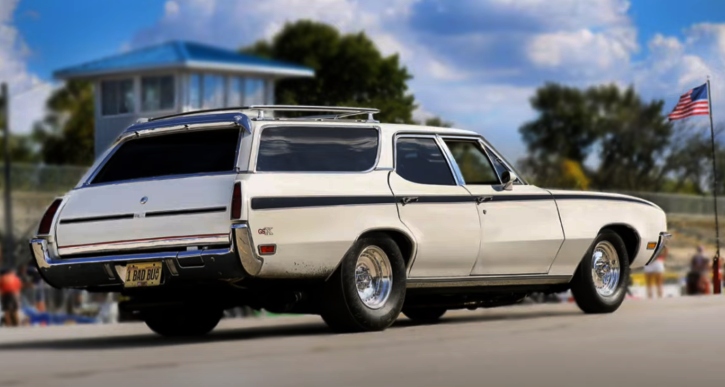 Later on the 1972 Buick Station Wagon ended up in Chicago and was used as a daily driver for many years until the current owner Perry Carlini bought it, and decided to make it a drag car. It has the correct 1970 front clip and hood, GSX stripes and decals and of course the 455 Stage 1 powerplant paired with a Turbo 400 and GM 10-bolt with a spool and moser axles.
Play my man James Hrovat's video to see this Buick GSX Station Wagon drag racing.
You May Also Like the Pair of 1970 Buick GSX Stage 1 Drag Racing