[cmamad id="243″ align="none" tabid="display-desktop" mobid="ad-off" stg=""]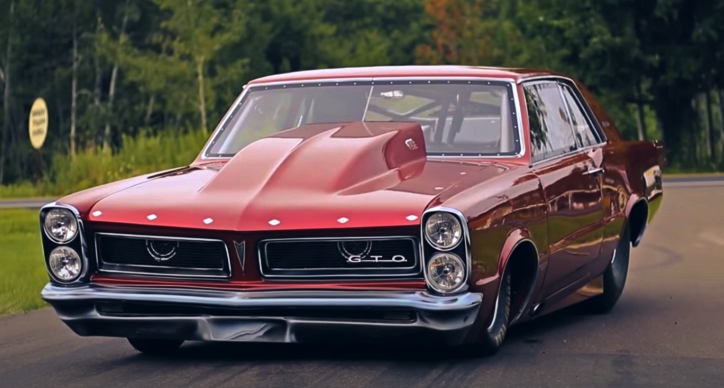 Immaculate and beautifully detailed all the way around race car pushing north of 1,500 horsepower, this is a 1965 Pontiac GTO build like no other. Of course you can't really get that much power on motor only, so this bad boy has a pair of turbos hiding behind the grill, but the engine is what makes it truly unique. It's a factory cast iron Pontiac block and heads that came out of a rusty Bonneville. Sounds crazy right?
Watch the video to see if this 1965 Pontiac GTO is going to stay together after the dyno.
---
You May Also Like Jim Kline's Radical 7-Sec Pontiac GTO Race Car
---