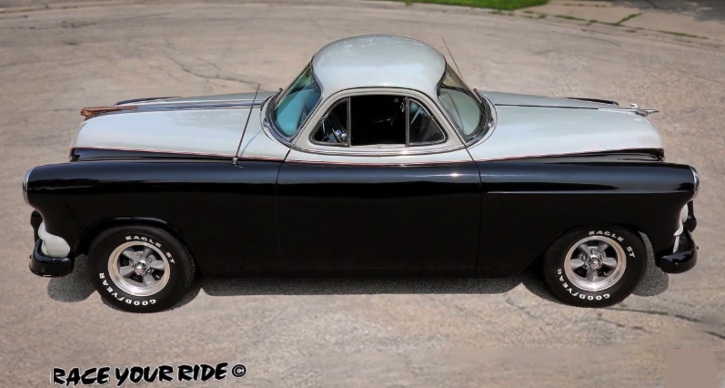 I have seen all kinds of crazy custom builds, but this thing is something else. Not everyone will buy a two in one car like this one combining a 1953 Chevy Bel Air and a 1953 Pontiac Chieftain front ends, but Randy Alling likes unique vehicles and he enjoys taking this conversation starter to car shows.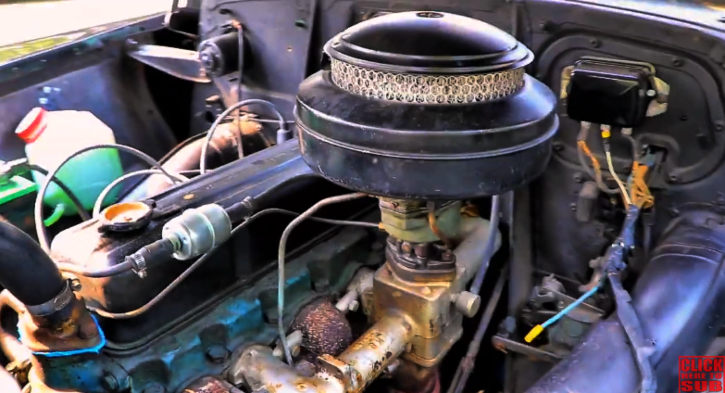 The two in one Chevy – Pontiac car was built years ago by a hot rodder in Kentucky, it has changed hands several times until it ended up with Randy, so some of you may have seen it beofre. Well, I have not, and I am truly amazed by the incredible craftsmanship done to this remarkable hot rod.
My man James Hrovat did a video of the '53 Chevy Pontiac. Check it out to see more.
---
You May Also Like the Rusty 8-Second 1953 Chevy Bel Air Story
---