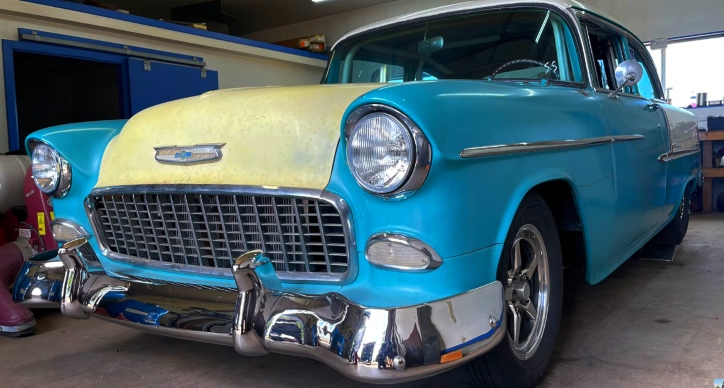 If you are into Tri-Five Chevy's you're going to love this rowdy '55 Bel Air. It's an all steel car, has pretty much full interior with cage and Kirkey Racing seats replacing the bench, so he can fit the shifter.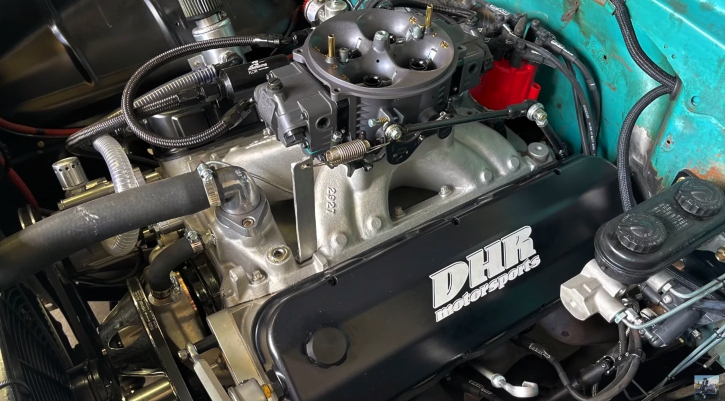 The engine is a monstrous naturally aspirated 582 cubic inch Big Block V8 pushing 900 horsepower backed by a 4-speed tranny and according to the owner the car runs 9-seconds on the 1/4 mile with that set up.
Check out Dezzys' video to hear the brutal sound of this '55 Chevy idling at 1,100 RPM.
---
You May Also Like this Violent 1,000 Horsepower '55 Chevy Build Story
---