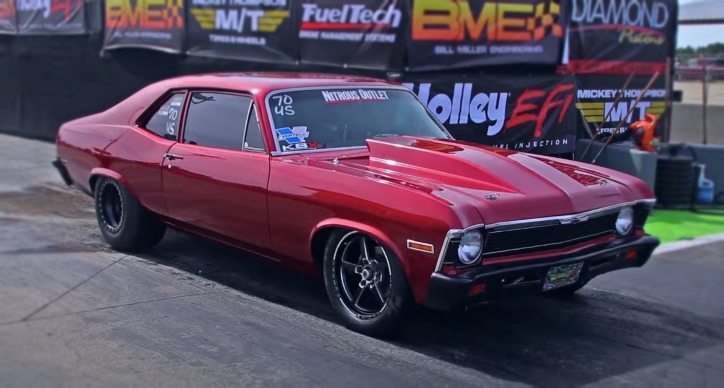 Michael Hollis of Keller, Texas has been into drag racing since very early age as his Father started taking him to the strip in the 1970's when Mike was still a baby. In 1994 he started competing with a junior dragster and never stopped.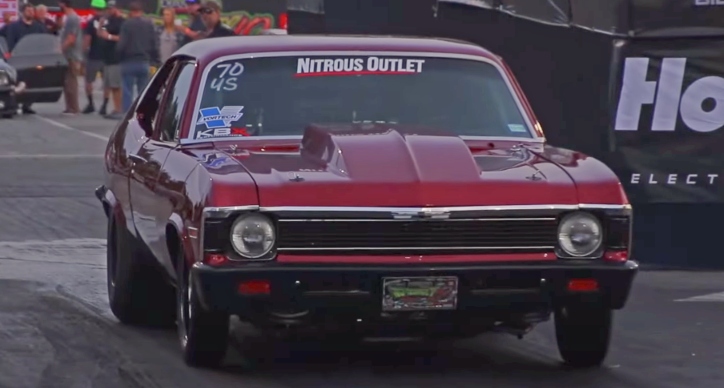 His super clean small tire 1970 Nova sports a 565 cube Big Block Chevy V8 engine equipped with Nitrous Outlet plate system. I'm not sure how much power it makes, but it's a real rocket running the 1/8 mile in 4.7 seconds.
Check out Jmalcom2004's video to see Michael drag racing his 1970 Chevy Nova.
You May Also Like the Street Legal 7-Second 1/4 Mile Chevy Nova