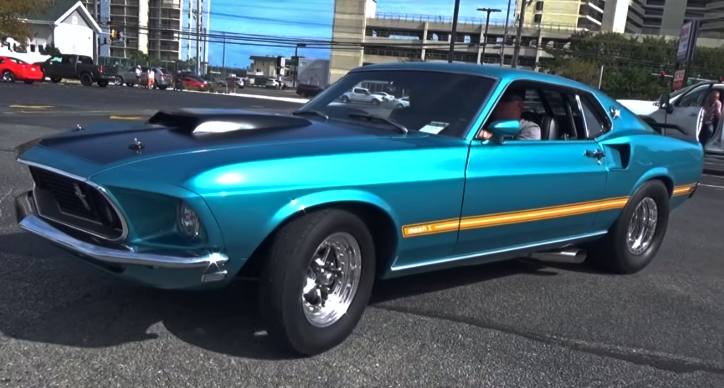 With its iconic body design and great engine options, the 1969 Ford Mustang is a fascinating American classic without any changes done to it. Well, that's not the case with this Mach 1 spotted at the Endless Summer event in Ocean City, MD.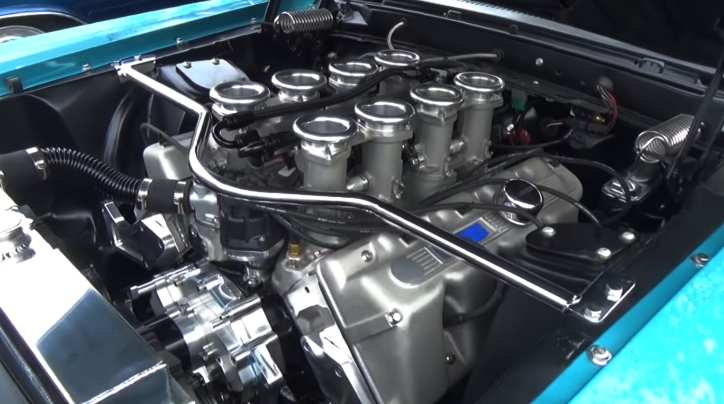 While there are no body mods on this super clean 1969 Mustang Mach 1, the big meats and side pipes give us a hint, the Stallion is not stock. When you look inside you see roll bars and C6 automatic with trans brake and gear vendors. And finally under the hood sits one of the Jon Kaase Boss 9 replica engines – a 520 V8 mill making way over 700 horsepower.
Play Zlumlord's video to see this awesome 1969 Ford Mustang Mach 1 up close.
Don't Miss the 1969 Ford Mustang Boss 429 Test Drive