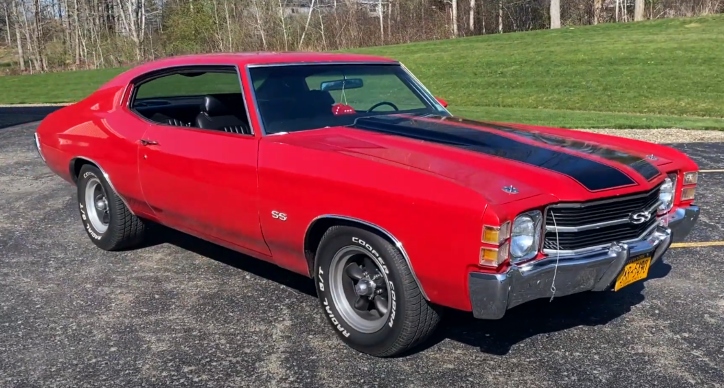 The owner loves the 1971 Chevy Chevelle SS for variety of reasons, which he will explain in the video. I do not agree with everything he says, but I do like how his muscle car looks and sounds, and admire his passion.
The 1971 Chevy Chevelle SS looks authentic, the Blueprint Engines 383 Stroker equipped with long tube headers is quite rowdy, and makes north of 400 horsepower and around 450 pounds of torque, which is plenty of fun.
Check out the video to see all about the 1971 Chevy Chevelle SS and go for a quick ride.
You May Also Like this '72 Chevy Chevelle SS 454 Build Story