Few years ago there was a short burnout video of this 426 HEMI powered 1969 Dodge Charger Daytona which you might have seen as it went viral, and we also featured it. Now, it is time to see more of this iconic Mopar.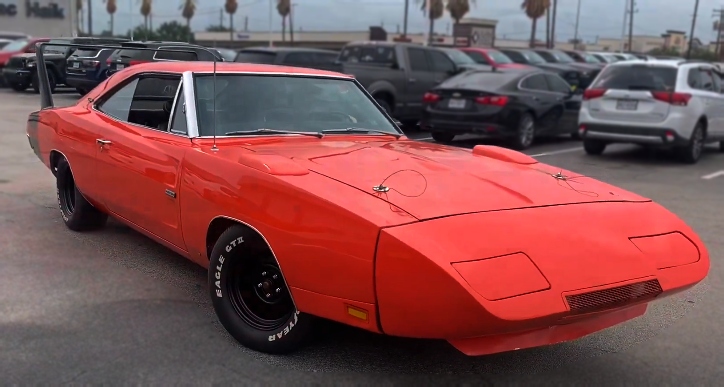 Hemi Orange paint with Black wing and Black steelies, this thing looks just bad to the bone. The owner Troy Hawkes shares the 426 HEMI engine is pretty much stock, but the TTI headers and electric dumps he added make the 1969 Dodge Charger Daytona sounds awesome.
Play Jaime Hellcat's video to go for a ride in Troy Hawkes' 426 HEMI Charger Daytona.
Don't Miss the Lady Owned 1969 Dodge Charger Daytona Story