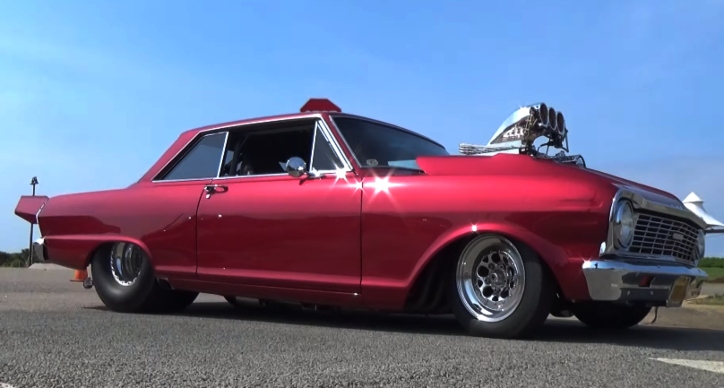 Couple of days ago we featured Bill Hugill's awesome pro street 1965 Chevrolet Corvette from the OBX Rod & Custom Festival, and today we have another clean and mean bowtie build filmed at the same event.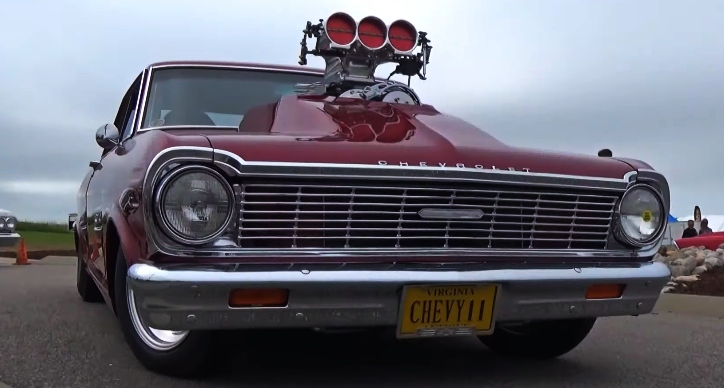 This little 1965 Chevy II Nova sports a 540 cube big block powerplant topped with The Blower Shop 10-71 supercharger and linked to Turbo 400 transmission. Of course, you also have the mandatory for pro street muscle cars big meats at the back and racing style interior with so many gauges that it looks like a fighter jet cockpit.
Play Zlumlord's video to see and hear more of this blown big block '65 Chevy II Nova.
Did You See Blu McBride's Blown Pontiac Firebird Video?