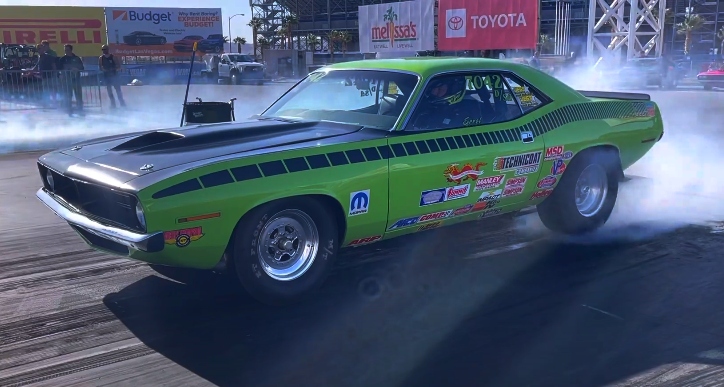 I am sure the most passionate drag racing enthusiats and Mopar E-body fans will recognize this AAR Cuda as it has been living 1/4 mile at a time for decades. Today you will see Errol Farmer making a nice pass at a recent event in Las Vegas.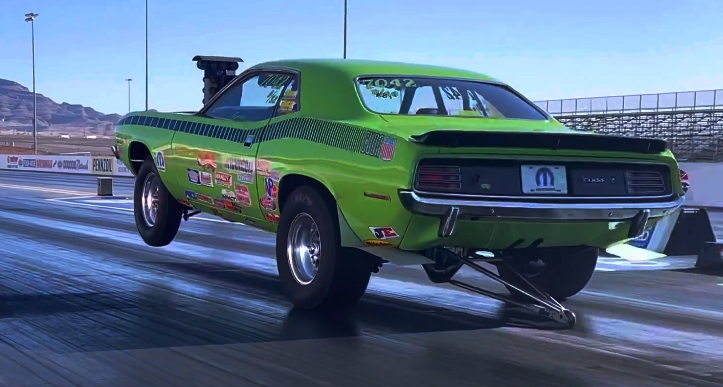 Errol's NHRA Stock Eliminator 1970 Plymouth AAR Cuda packs a 340-6 engine with aluminum heads, launches with the front wheels in the air and scores 11 seconds. Check out the Schmidt Racing video to see the Cuda in action.
Did You See the Video We Did on Mark's 1970 Plymouth Superbird?