Today we have a very close and exciting 1/4 mile race from the Annual Pure Stock Muscle Car Drags event at Mid Michigan Motorplex. A 1970 Ford Torino lines up against a 1968 AMC AMX, with both cars having four on the floor!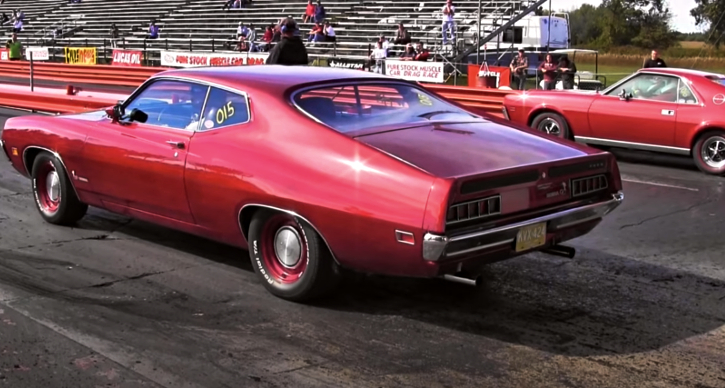 When it comes to power the Ford Torino 429 Super Cobra Jet engine has more of it, but the AMC AMX is lighter. Another difference is the rear gears (4.30 vs 3.91), so what do you think is the major factor determining this 1/4 mile race winner?
Check out Road Test TV's video to see the 1970 Torino and 1968 AMX flexing muscle at the track!
Don't Miss the 429 Super Cobra Jet Ford Torinos Heads Up Race