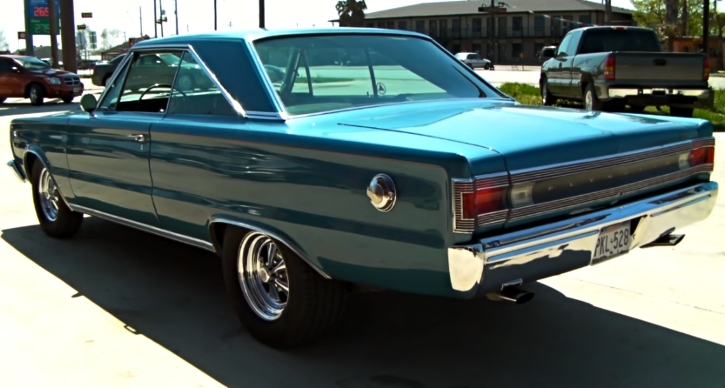 One of our followers just sent me this 1967 Plymouth GTX video. It looks like it was filmed at least 10 years ago, but the quality is not bad, and the car is a top shelf B-body Mopar, so I thought I will share it with you.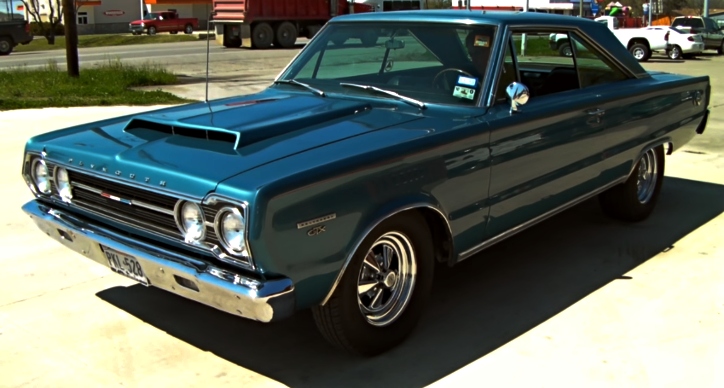 The '67 Plymouth GTX wears some kind of Turquoise color, which is certainly not original to the car, but it looks nice. The stance is right, the pedals are three, and that 440 Big Block sound at the end is music to my ears.
Check out Lockhart Dodge's video to see and hear more of that sweet '67 Plymouth GTX.
Did You See Brian's Plymouth Satellite 500 Stroker Story?