If you follow the No Prep drag racing scene, you are well familiar with this beast. The 1969 Plymouth Road Runner "Hate Tank" is owned by Dan Belcher for 35 years and counting. The menacing bird plays with the big dogs, and defeats some tough competitors.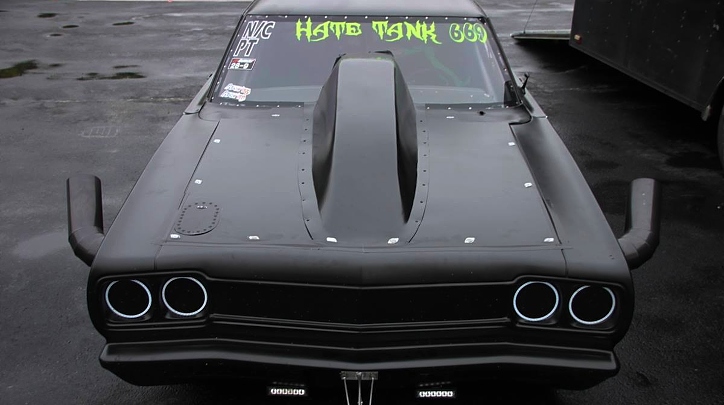 Dan Belcher still keeps the powertrain under wraps, but I still enjoy watching the "Hate Tank" in action. The guys at RPM Army filmed the outrageous Mopar at recent No Prep event. Play the video to see the '69 Plymouth Road Runner drag racing at National Trails.
Did You See My Dodge Dart Monsters Drag Racing Compilation?