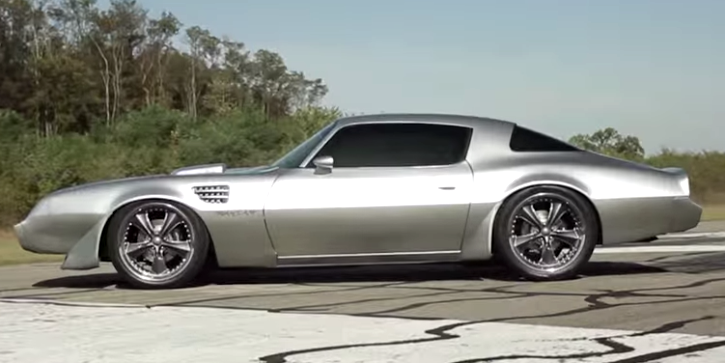 Sick LS Powered Trans Am by Swaynoo.
In this Hot Cars video we have a fabulous Pontiac Trans Am that have been trough ground up restoration and the result is outstanding. Riding on cool 20-inch "Foose" rims, set on air suspension packing a 475 horse power LS1 motor this Pontiac is one top notch Pro tourer. It does look a bit like SLR Mercedes, many will say, but we don't see anything wrong with that. Every custom built car is unique and have its own vision and audience.
Check it out. Watch, Enjoy & Share!