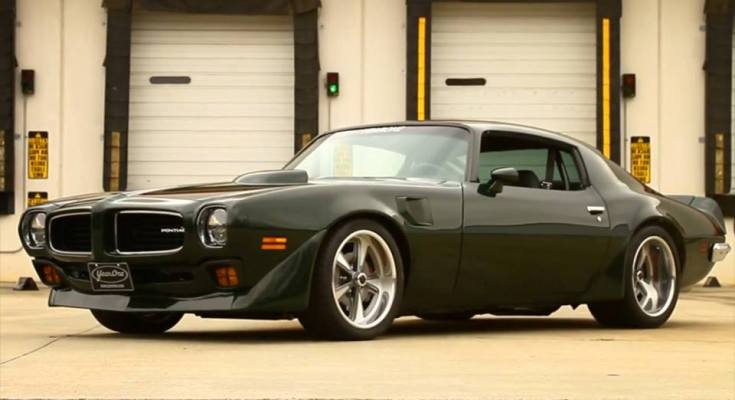 Brewster Green Trans Am by Year One Muscle Cars.
In this Hot cars video you will see the "Year One" built American muscle car as a tribute to the one used in the "McQ" movie with John Wayne. The exterior is a typical 73′ Trans Am, as you may know the Brewster Green color and the chicken on the hood were only available for that model. Most of the interior is original stock, apart of the seats. Under the hood the boys from "Ghost Works" have put a twin turbo charged LS7 engine that is an unlimited source of adrenalin.
Check out the video for full details on this cool classic car. Watch, Enjoy * Share!