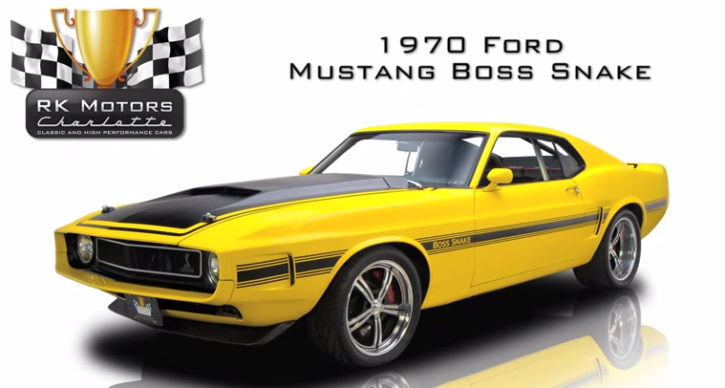 Awesome Ford Mustang Boss Custom.
Commissioned as Goodguys 2010 giveaway car, this pony is absolutely fabulous hot rod, which was designed by Kaucher Kustoms and built by RPM Hot Rods of Coraopolis, Pennsylvania. Naturally, the experts at RPM decided a project this cool was worthy of more than just a glorified replica. So they executed a ground up vision that ensured the newly christened Ford would perform every bit as good as it looks.
With parts on order and a plan in hand, the work began with a Dynacorn-supplied '69 fastback body. When that body was smooth, many labor-intensive modifications, which included a filled and re-imagined hood, filled and relocated side scoops and a custom rear valence, were painstakingly perfected. And when that canvas was solid in all the right places, a pearlescent coat of PPG Goodguys Yellow was decked with a satin black racing stripes and subtle red pin stripes.
Check out the video for more details on this stunning muscle car. Watch, Enjoy & Share!