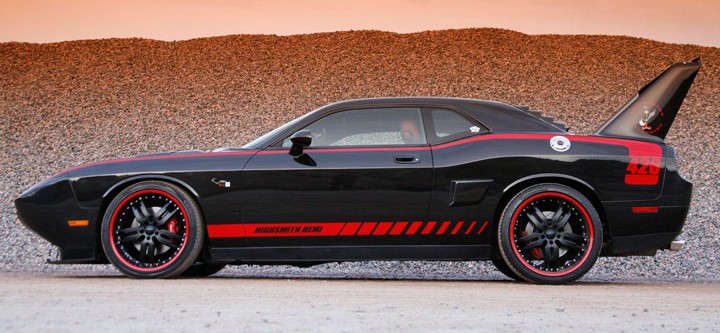 Unique Custom Challenger – Superbird. 
Joel's Highsmith's 2008 Dodge Challenger called "GRIZZ" is definitely one of the coolest Mopar muscle cars we have ever seen. Of course it has nothing to do with the original 1969 Dodge Charger Daytona, but is still a super hot ride. With a V8 supercharged 408 cubic inch producing 1000+ horse power, this muscle car reaches nearly 200 mph and it's worth around $500 000. Check out the video for more details on this cool Dodge Challenger.
Watch, Enjoy & Share!
Got a muscle car for sale? Email us and we will list it on Hot Cars fro free.