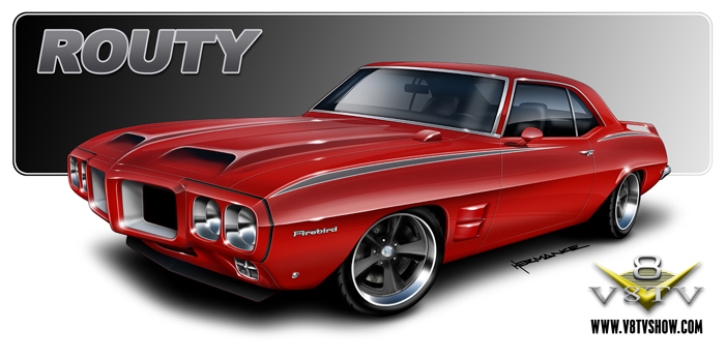 Awesome 69′ Pontiac Firebird Pro Touring!
In this Hot Cars video we have featured a project of Kevin Oeste and V8TV realized before they come up with Muscle Cars of the Week show. "A car like this doesn't just happen" says Kevin. It takes hours of dedicated work by a talented crew who actually cares. There is nothing exotic on this ride, but the choice of parts made by people who actually know what they are doing, obviously made the difference. This Pontiac looks awesome, handles well and sounds mean. It all started with a drawing or an image if you wish and it turned to be a great custom built Pontiac – the "Routy" Pro Touring 1969 Firebird.
See the video for the full story of the build. Watch, Enjoy & Share!