Scott Shanks's 1970 Dodge Challenger Convertible.
In this Hot Cars video you will see a fabulous Mopar muscle car featured in an episode of Hot Rod Unlimited couple of years ago. After winning the "Royal Purple Facebook Photo Contest" Scott and his Convertible Challenger participated in every competition from the Power Tour in 2012.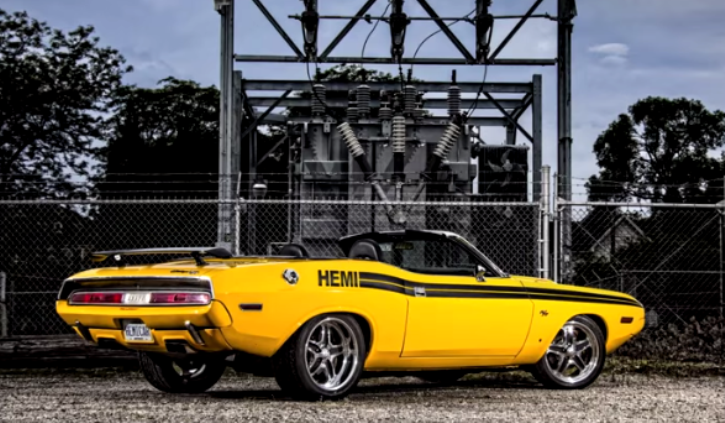 This stylish drop top custom built Dodge combines the best from both worlds with its classic exterior and a modern drive train, brakes and suspension. Of course for a top shelf muscle cars like this one a serious power under the hood is mandatory. In this case we are looking at the 6.1 liter HEMI motor that definitely fits in this category.
Check out the video and follow Scott taking his beautiful 1970 Challenger to the drag  strip  and murdering the tires at the burnout contest. Watch, Enjoy & Share!