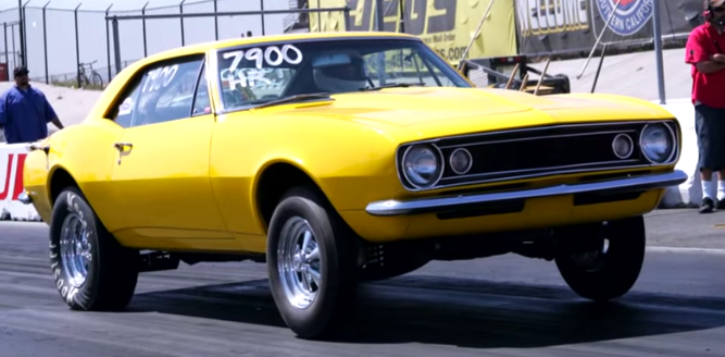 The 1967 Camaro Crusher Hot Rod Magazine Project Car!
In this Hot Cars video you will see an episode of Hot Rod Unlimited showing a super mean 1st gen Camaro and its debut at the drag strip. The Crusher is one of the very few muscle cars that have been on the Hot Rod Magazine's cover more than once. They bought it from a junk yard for $700 back in the day and have been modifying it ever since. From a street machine into pro tourer and a dragster, but never a trailer queen.
In this video the 67′ Camaro is powered by a 489 cubic inch motor with 750 Holley's carbs connected to a Gearstar 4L85E transmission. In its current set up the Crusher puts out 520 horse power and 500 pounds of torque. Check out the video to hear the whole story of this beast and see it drag racing. It will be fun, we promise.
Watch, Enjoy & Share!