The 2014 Chevy Camaro SS Saleen 620.
In This Hot Cars video we are going to take a closer look at this gorgeous modern muscle car, point the modifications done to it by Saleen Automotive and let you decide whether you like it or not.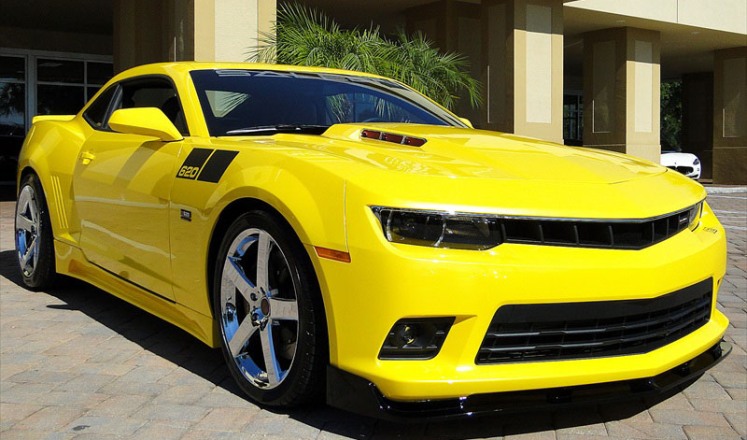 The suspension also have been lowered with about 1.5-inch in the front and 2-inch in the back which makes the 20-inch chrome wheels look even better and significantly change the feeling when you are on the road.
The interior also have been touched and of course signed by Steve Saleen. The seats are completely different, there is a navigation system, heads up display and a cool set of gauges.
Under the hood is where Saleen focuses the most. Starting with a 6.2 liter Chevrolet engine, adding to it a twin screw supercharger and a cold air intake and increasing the horse power to 575 with a 525 pounds of torque.
Check out the video for more information on this super cool Chevy Camaro SS Saleen 620 Black Label. Watch, Enjoy & Share!