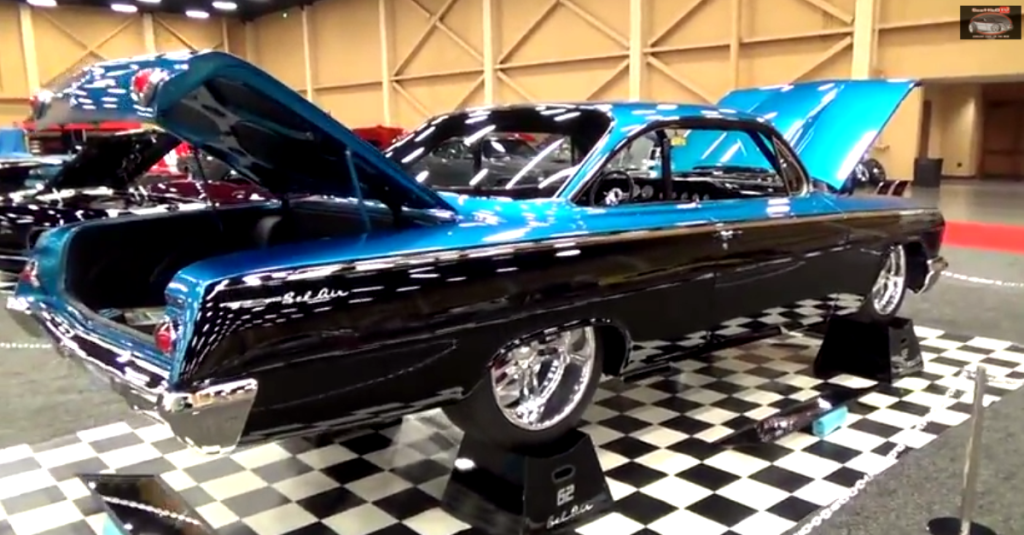 Spectacular 1962 Chevy Bel Air Pro Street.
In this Hot Cars video we have featured another really cool muscle car filmed by Scottie at the 2014 Pigeon Forge Rod Run. This Super Chevy Magazine featured hot rod is all custom. The black and Toyota Tundra blue paint job, the full front and rear NASCAR suspension, the slick interior, the wheels, even the 632 cubic inch Big Block Chevrolet motor that puts out 1015 horse power on pump gas. All put together for 3 years by one man in his backyard.
Billy, the gentleman who built this masterpiece is a very passionate hot rodder and he actually use to work for NASCAR. On the question what is the name of your shop he replies: "I don't have a name, I just built cars in my backyard"…and he does it well. Check out the video to hear more about this beautiful 1962 Bel Air Bubble Top. Watch, Enjoy & Share!