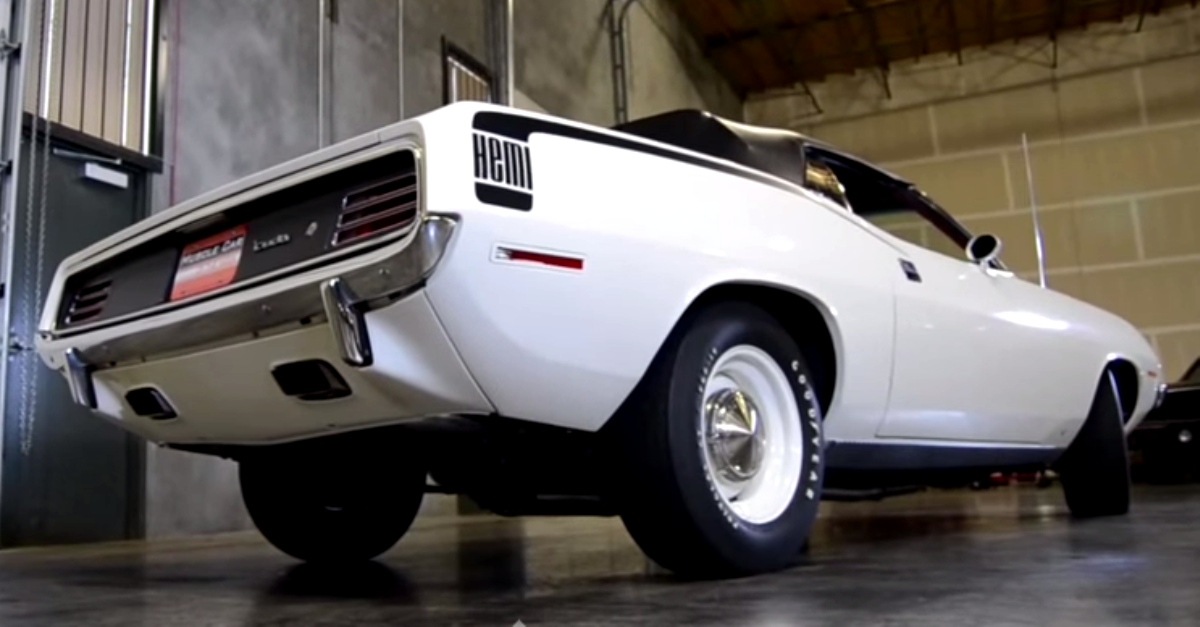 Alpine White HEMI Powered 1970 Plymouth Cuda.
For those who love the clean classic Mopars it doesn't get much better than this convertible 1970 Cuda. There were only 14 produced (9 with automatic transmission) in 1970 and this one is in great shape.
This Plymouth will impress every gear head with its gorgeous Vivid Red leather interior and tremendous amount of options including power steering, disk brakes even power windows and a cool power black convertible top.
But under the hood is where the fun starts. A 426 cubic inch HEMI V8 motor is waiting underneath a Satin Black Shaker Scoop to demonstrate its 425 horse power and 490 pounds of torque.
Check out the video for more on this 1970 Plymouth Cuda HEMI Convertible. Watch, Enjoy & Share!