Supercharged 2013 Mustang GT – Run To The Coast Event.
In this Hot Cars video you will see a very interesting muscle car that was initially built by "Mickey Thompson Tire" for SEMA, but in this episode of Hot Rod Unlimited is racing in one of the American Street Car Series events.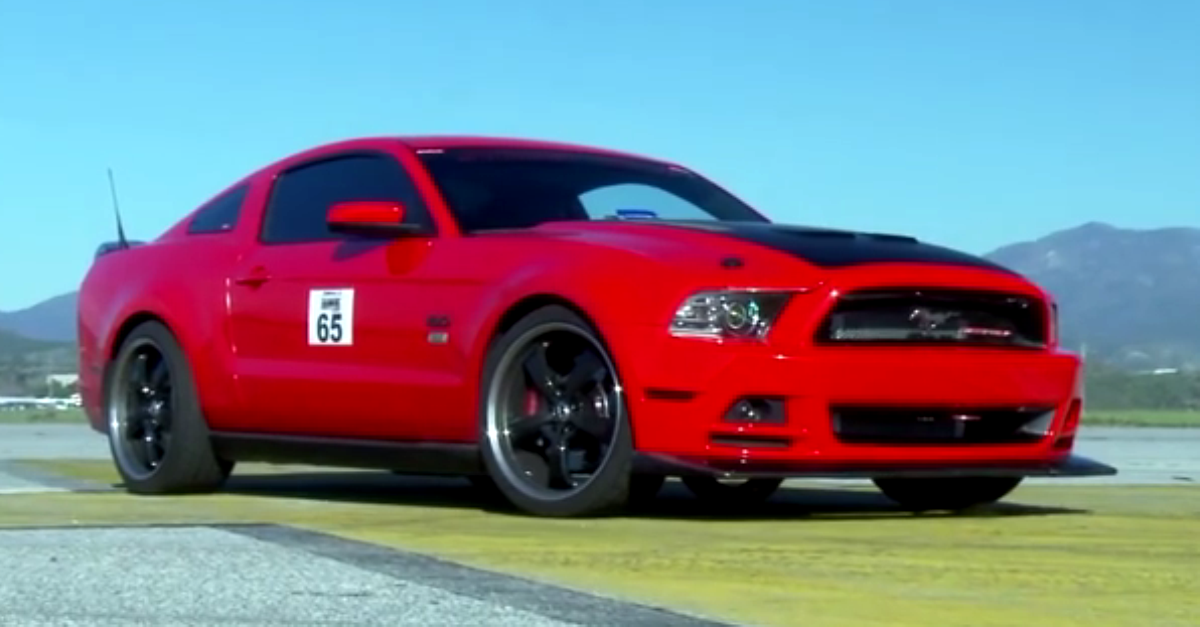 Jesse Kiser is the lucky man who gets the keys of this Street Comp 2013 Mustang GT equipped with ESS (Enhanced Stance System), which is basically a wheels, tires and lowering kit and a complete prototype suspension.
Under the hood of this high performance pony car is sitting a 5.0 liter Coyote motor that produces 575 horse power with the help of the E-Force Edelbrock supercharger specially tuned for it.
See how this custom built Mustang GT originally meant to be a show car performs at different challenges on the race track competing with various muscle and sports cars. Watch, Enjoy & Share!