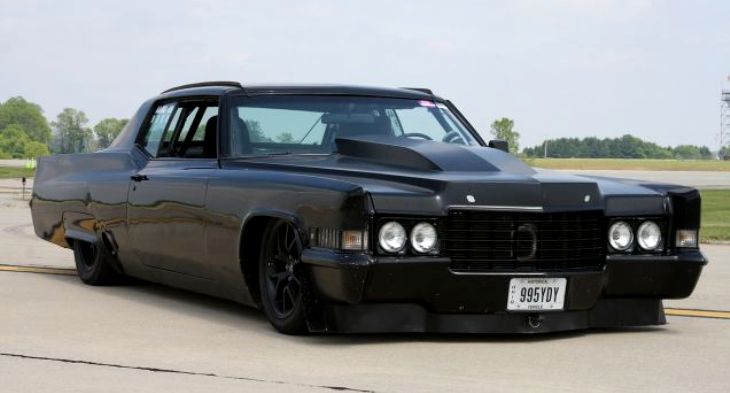 Turbo 500 Cadillac Coupe Deville in Action!
In this Hot Cars video we have featured a sweet Caddy from the 70's, which have been completely transformed into a brutal street machine filmed at the Wilmington Mile ECTA Land Speed Event few years ago. The all black 1970 Cadillac Coupe De Kill have extremely aggressive look, custom air spoilers, light weight aluminium seats, Mickey Thompson street tires and a giant turbo that allows it to run with 160mph.
Totally sick build. Check it out. Watch, Enjoy & Share!
[sdonations]1[/sdonations]