Rainbow Colorful 2011 Mustang GT 5.0 Coyote.
In this Hot Cars video you will see a detailed review and test drive of  a very modified Mustang by "ThatDudeInBlue". He borrows his friend Rob pony that looks like its from a Disney movie and takes it for a ride.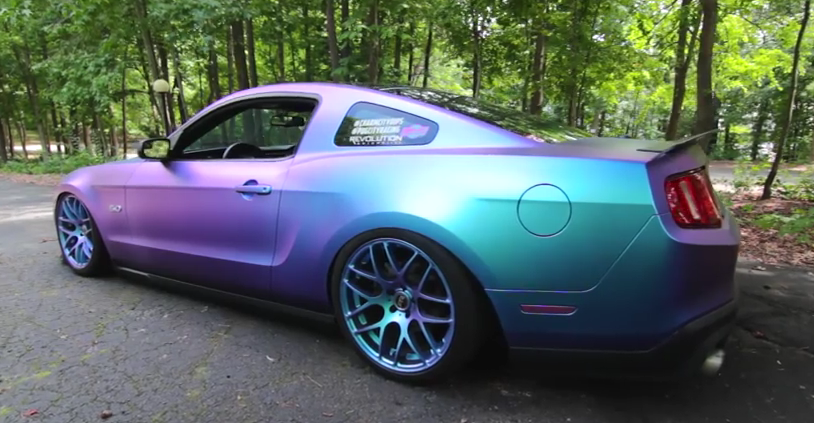 Starting with the absolutely insane color scheme that some will find cool and others won't, this 2011 Mustang GT is also airbagged which is another topic that will bring different opinions. It rides on huge RTR rims, has one of the most rare and beautiful interiors offered for the model and is powered by a Paxton Supercharged 5.0 liter Coyote motor.
Check out the video for all details on the Tire Shredding Unicorn Mustang tuned by "Revolution Auto". Watch, Enjoy & Share!