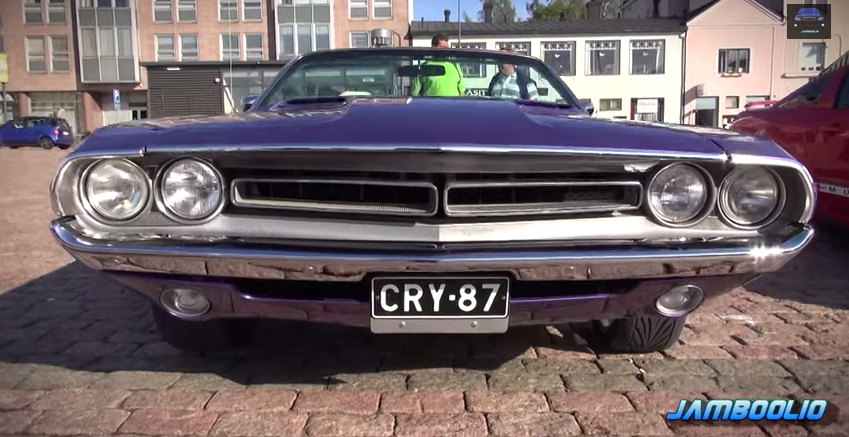 Plum Crazy Purple 1971 Challenger Convertible.
In this Hot Cars video you will see another gorgeous Mopar muscle car filmed by "Jamboolio" in Finland. This spectacular hot rod get all the eyeballs at the event in Kotka with its super clean look, beautiful white leather custom interior and awesome set of American Racing chrome rims, but that is juts the tip of the iceberg. The Scandinavian gear heads love them V8 engines as big as possible. This particular vehicle is powered by a huge 7.7 liter / 472 cubic inch high performance HEMI motor and the sound of it will make your heart skip a beat.
Check out this striking Dodge Challenger. Watch, Enjoy & Share!