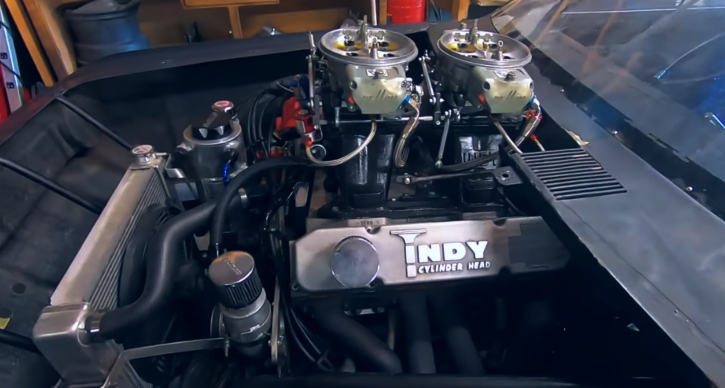 Just came across this 1971 Dodge Demon video and I will tell you right away these guys have built an outrageous monster. Actually forget about the car for now, you just need to see and hear that Mopar engine.
I'm talking about a 540 Big Block with Edelbrock Victor heads, Indy tunnel ram, twin King Demon Dominic Thumper carburetors and solid roller cam making 900 horsepower on the motor and 1,200 when sprayed.
I know the video doesn't do it justice, it's not even close to seeing and hearing this monstrous Mopar engine in person, but I'm sure you'll appreciate it. These guys are aiming at mid 8-seconds 1/4 mile time, so I can't wait to see their next video from the Mo-Kan Dragway.
Until then, turn up the volume, get your daily dose of adrenaline and tell me what do you think about this 540 Big Block build!