Douglas Struble's 454 Big Block 1970 Chevrolet Chevelle SS is not a concourse quality restored classic or a show stopper, but a great driver quality build. That's just the kind of muscle car stories we like to feature in the "Your Hot Cars" category, so I hope you'll appreciate it. Check out the video we put together for Doug's 1970 Chevelle SS and read more below.
---

---
Influenced by his oldest brothers who both owned Chevelle muscle cars, Doug always wanted to have one. One of his brothers had a '66 and the other a '70 model, which body style Doug liked better and in 2003 he acquired this 1970 Chevrolet Chevelle SS 454 as a clean and rust free car.
While the previous owner did the body work and paint, Doug wanted to have a reliable muscle car that he can drive as often as possible and take on a long trips every once in a while. He has replaced the body bushings, brake, fuel and transmission lines as well as all of the wiring besides the engine harness.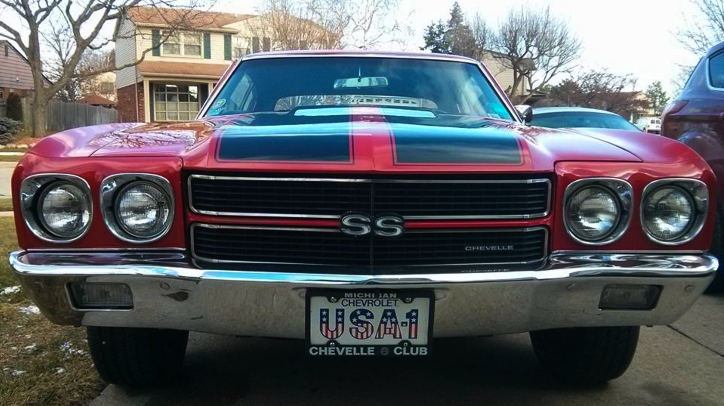 Doug also replaced the suspension and brakes and set the 1970 Chevelle SS on 15-inch American Racing Outlaw 2 wheels. The entire interior apart of the headliner is redone. He refurbished the dash including painting, printed circuit, lights, speedometer, gas gauge, and added a tachometer.
The 1970 Chevrolet Chevelle SS drivetrain consist of a 454 Big Block V8 with Edelbrock air gap aluminum intake manifold paired with rebuilt TH400 transmission and 12-bolt rear end with 3.08 gears. Doug shared that everything he replaced or rebuilt came apart easily. Lucky man, right?
He has attended the American Chevelle Enthusiast Society (ACES) show in Tennessee, went twice to the Northern Ohio Chevelle Club show in Strongsville, and goes as often as possible to local events like the Woodward Cruise, Downriver, Hines Park, and many others with the Chevelle Club of Michigan.
While Doug is not scared to step on his 1970 Chevrolet Chevelle SS and love to hear the 454 Big Block V8 engine sound, he shares it's funny that when he takes his grandchildren for a ride in the good old American muscle car, the girls are the ones who want him to go faster.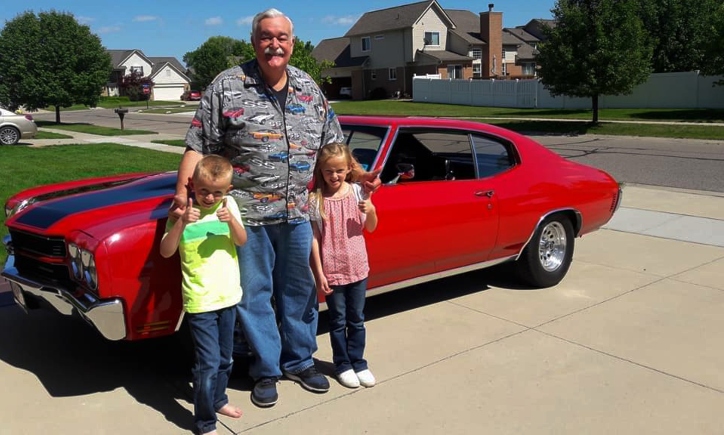 ---
Did You See Rick Crow's 1000hp 454 Big Block 1970 Chevelle SS Build?
---