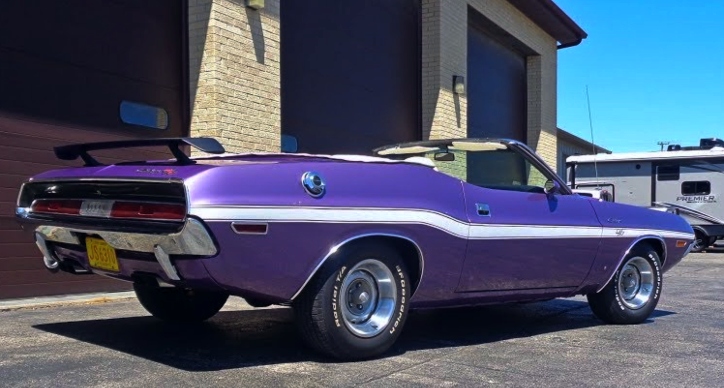 Restored to driver quality condition in the late 80's, this Plum Crazy Purple 1970 Dodge Challenger R/T has been sitting since 1992 until the rare Mopar found its current owner in 2017. It is not a HEMI, but a 383 Big Block powered muscle car, but it has the right amount of pedals and a Hurst shifter.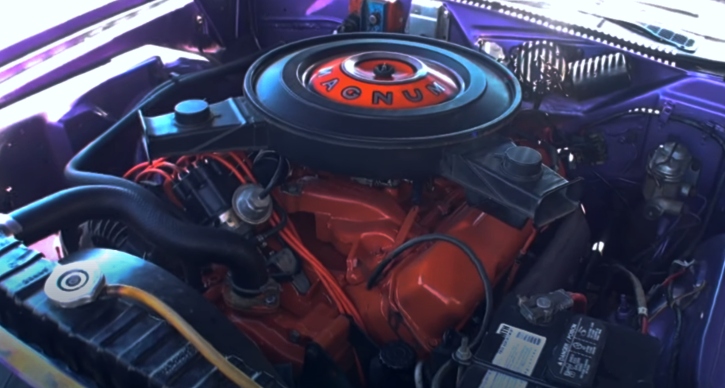 Sean Bransky loves it and he is not scared to put some miles on it either. Owner of many other classic automobiles, Sean says: "Nothing beats shifting gears in a convertible" Of course, when Lou films a muscle car, there is always a cool story behind it and that's the case with this Plum Crazy 1970 Dodge Challenger R/T.
Watch the video to learn all about this rare Mopar and go for a ride with Lou and Sean!
---
You May Also Like the Panther Pink 1970 Dodge Super Bee 383 4-Speed
---
---

---