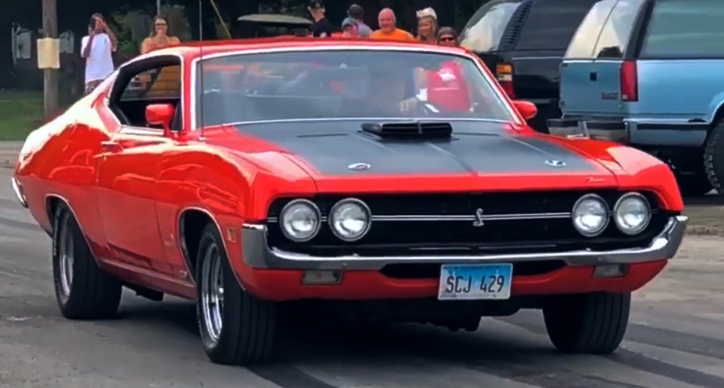 A J-code 1970 Ford Torino powered by the mighty 429 Super Cobra Jet V8 engine paired with a 4-speed manual transmission is hell of a muscle car. Watching one of these beasts burning rubber at 7,500 RPM is a real treat for every old school gear head. And seeing a modern 4-door Dodge Charger doing burnout after the 1970 Torino Cobra will make you realize how great are the classic American muscle cars. They just don't make cars like that anymore.
Hit the play button and if you enjoy the video don't forget to Smack the Like!
---
Did You See Steve Stout's 1969 Mustang Mach 1 Big Block 460 Build Yet?
---
---

---