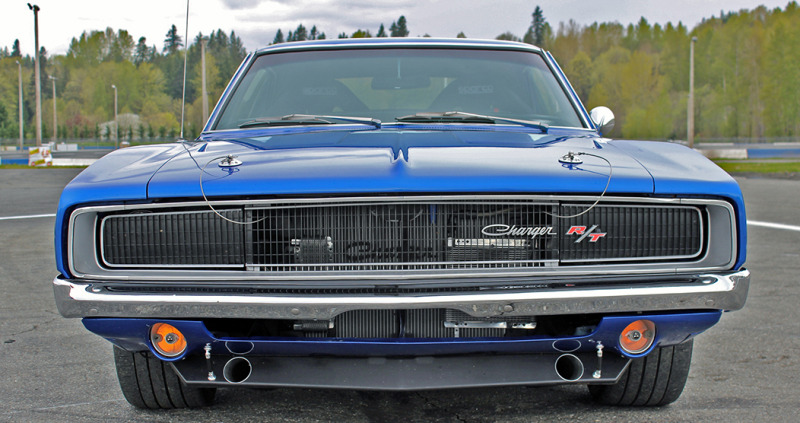 1968 Charger Custom at Evergreen Speedway!
As much as we love seeing the iconic 1968 Dodge Chargers in their gorgeous original look, we don't mind a high end custom builds like this Blue '68 Charger R/T at all. And when I say high end I don't refer only to the body work and interior, in fact I am talking about a big old school B-Body Mopar that handles better than many modern muscle cars.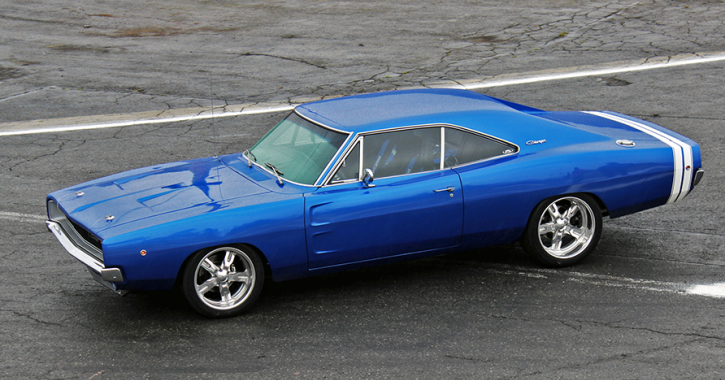 Being a hard core muscle car enthusiast since very early age Martin Sokulski has developed some incredible skills when it comes to transforming classic Mopars into high performing street machines. I assume you have seen Mike Musto's outrageous custom built 1968 Dodge Charger and guess who is behind this project…yup that is Sokulski.
But let's get to the point. Martin has found this 1968 Charger R/T in Alaska, shipped it home and start working on it to create another masterpiece. Today Sokulski 4000 lbs B5 Blue Dodge Charger rides on adjustable front suspension, spins a beautiful set of Budnik wheels fitted in Michelin tires and counts on Brembo/Willwood brakes.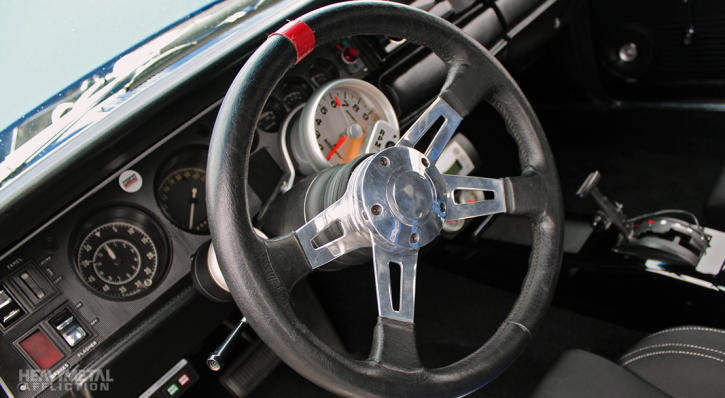 The custom interior nicely mixes factory style with aftermarket components inviting into a top notch hot rod. Last but not least the power comes from a professionally built 440 V8 engine dressed with the best goodies to kick in 600 horsepower and the same amount of torque send trough a 727 Torqueflite transmission and 8.75 Mopar rearend with Sure Grip differential.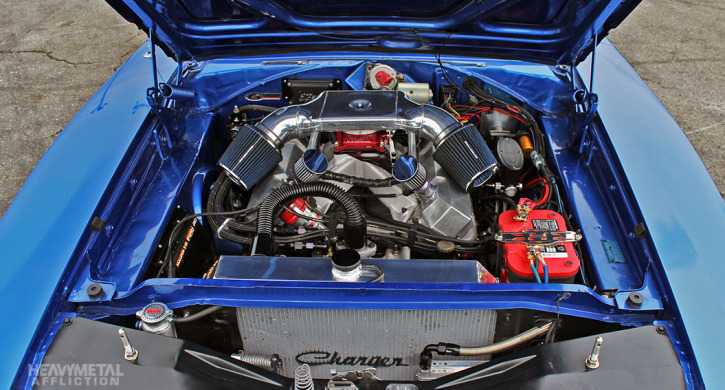 Check out the Heavy Metal Affliction video to see this Mopar in action.